Contact Us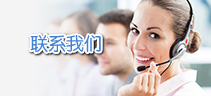 Foshan Zhongde Bridge Materials Co., Ltd.
Tel:0757-87270292
Phone:13902239158
Fax:0757-87270299
Email:zd.163163@163.com
Address:Foshan Sanshui Industrial Zone 19-3 (Guangzhou Huadu Piedmont Avenue)



Foshan Zhongde Bridge Materials Co., Ltd. was founded in 2005, the company is located in Sanshui District, Foshan City, Town Industrial Park, with 25,000 square meters of factory buildings. By the China Association of Formwork and Scaffolding Qualification Certification Committee grading work, assessment: The company has steel template design, manufacturing qualification. Is a professional production of highway, railway bridge shaped steel template, pier, T girder box beam, hydraulic climbing formwork, continuous beam hanging blue, tunnel trolley, rail embedded parts, anti-falling beams and other products. And the production of hot galvanized plate Scaffold, hot dip galvanized safety ladders and other ancillary products.
The company is a diversified development of enterprises, employees 156 people, more than 160 medium-sized machinery and equipment, fixed assets amounted to 40 million yuan. There are titles in engineering and technical and economic management staff of 26 people, all positions certificates staff of 68 people, the annual production capacity of 20,000 tons, on production of 1,800 tons. Engaged in steel template design, manufacture, installation and maintenance and after-sales service to do one-stop service. Companies adhere to the "people-oriented, to stay ahead, to ensure safety, green processing, and striving for glory" management approach. Seize the opportunity to forge ahead, strengthen quality management, in 2005 passed the ISO9001 quality system certification, and comprehensively improve the overall quality of enterprises, product quality, production safety, civilized and set up factories to a new level. Since its establishment, it has hundreds of provincial (ministry) and municipal key projects using my company's various products, product qualification rate of 100%. The company won the China Association of Certified scaffold template class qualification certificate, awarded 2013 annual national Formwork and Scaffolding industry, "Lu top ten" enterprises. For many years it has been rated as: "the contract, the word" enterprise.
Companies adhering to the "hard work, dedication, harmony and innovation" spirit of enterprise, entrepreneurship and services in the domestic transportation construction. National key project in Xiamen-Shenzhen Passenger Line, Wan Hui intercity, Guangzhou-Zhuhai intercity, your wide high-speed rail, Wuhan-Guangzhou high-speed rail, high-speed Hajime flower, one of Foshan, Hong Kong-Zhuhai-Macao Bridge, both with my company to provide quality products and equipment.
The company has been committed to using the best equipment, the most dedicated services to meet the needs of our customers, German bridge people Yuanyuguangda hand in hand, create brilliant!